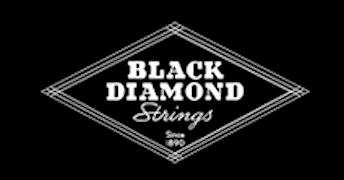 Black Diamond is a small custom shop located in Sarasota, Florida. We are musicians making strings for musicians.
The strings we make are of the highest quality and are unlike any other brand on the market. Try a set today and you too will discover that our strings are unequalled in both tone and strength.
Just like people, the integrity of a quality string is found on the inside — at the core! In our small custom shop in Sarasota, Florida, we produce high-end boutique strings for every fretted instrument that are unequalled in both tone and strength. Our secret is in the core. We pull our high-carbon steel core to the optimum playing tension, producing a string that opens up smoother and holds its tone longer. The core is the pulse of the string. It's the heartbeat. We also make a series of black coated strings whose coated winding protects the strings from hand oils and environmental decay. Combine that protection with the integrity of our core and you have the longest lasting string available.